Go Along to the 'Metrodogs Fun Show'
A North East fun dog show is celebrating its fourth birthday having already raised more than £2,600 for dog related charities.
The "Metrodogs Fun Show" will take place on Saturday, February 20, at Newburn Leisure Centre in Newcastle and all profits will be donated to Support Dogs UK.
The show, the biggest yet, will feature 50 categories including waggiest tail, prettiest bitch, cuddliest ears and even a fancy dress competition. As well as the fun categories, there will be the traditional type of show dog classes including gundog/working, terrier, hound and best crossbreed.
In addition to the dog show, dog related traders will exhibit their goods and refreshments and other items will be on sale throughout the day too. Newspostleader.co.uk
My Dog Is a Crook – Yahoo Finance
A Siberian Husky with the unusual name of Beachball that was re-homed by his owners from a rescue organisation 11 years ago, has turned out to be a bit of a Houndini. The group members gave him the unusual moniker for a Husky because Beachball was found wandering the Jersey City, N.J., waterfront without a tag or chip to identify him.
As it turned out, he is aptly named, because one of his favourite things to do is lie on the pool deck in the baking summer sun like, well, a beach ball.
The owners say,'Of course, we tolerate all this criminal behaviour because we love our dog, just like millions of other Americans.' The American Pet Products Association estimates we spent almost $61 billion on our animal companions last year. That's double what it was in 2002. Holidays are especially good for pet purchases.
A survey of pet owners by TheNosePrint.com, an online hub of Big Heart Pet Brands, predicted for the 2015 holiday season 71% of Americans would be buying presents for their furry friends (New Jersey residents being the top spenders at about $30 per pet). And the National Retail Federation reports that on Halloween, Americans shelled out $350 million on pet costumes — one-third of what we spent on dressing up our kids! read more at finance.yahoo.com
Owner Saved From Fire By His Newly Rescued Dog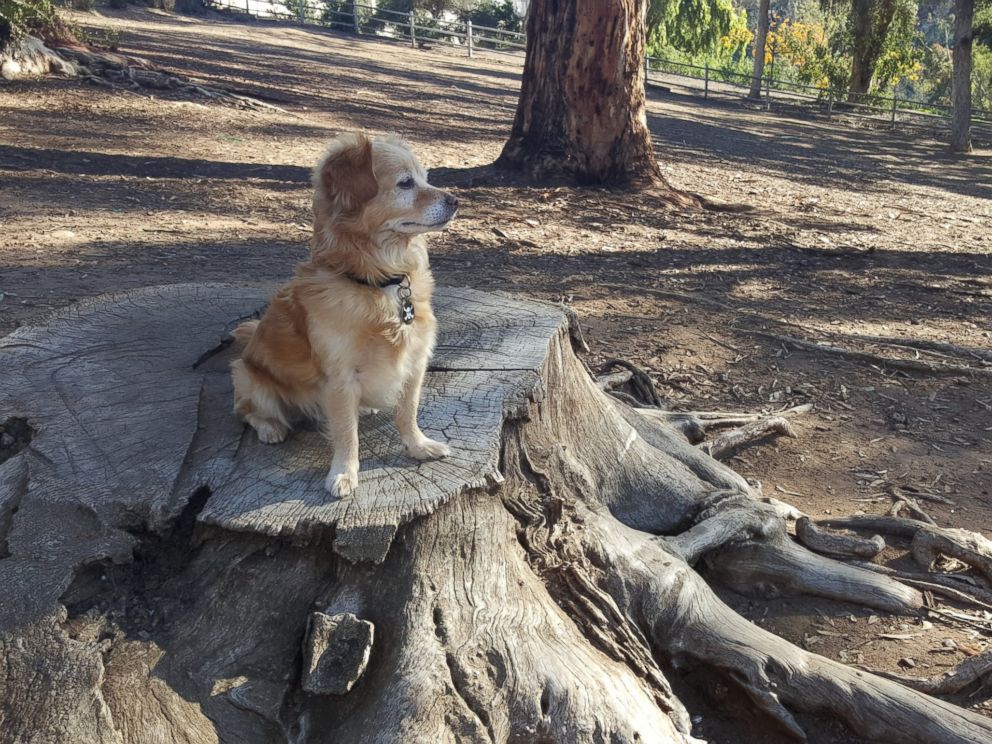 Drew Smith saw the dog named Carl at the county of San Bernadino's animal shelter in Bonita, California, but the dog had some dental issues and Smith was worried about the cost of potential dental bills.
The 41-year-old engineer said he needed a couple of days to make his decision, but in the end he adopted Carl. The dog returned the favour last month by alerting a sleeping Smith to a fire inside his home, likely saving the man's life.
Apparently Smith was awoken by Carl licking his face and uncharacteristically barking, and so he knew that something was amiss. An amazing story! read more at abcnews.go.com